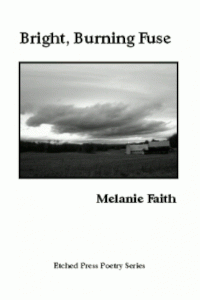 Bright, Burning Fuse by Melanie Faith is the first chapbook in the Etched Press Poetry Series published in December 2008.
ISBN: 978-1-935847-01-4
---
"Melanie's poems describe a variety of awakenings...find beginnings, even in the sparest of places."
-Jessie Carty, author of Practicing Disaster & Paper House, on the work of Melanie Faith
---
Melanie Faith holds an M.F.A. in Creative Writing from Queens University of Charlotte, NC. Her poetry and photography has appeared in The Binnacle (University of Maine), Emprise Review, Heavyglow, Six Little Things, Mo: Writings From The River (Montana State University), and more. Her instructional article about creative writing critique groups was published in The Writer magazine (November 2009). The opening poem from the collection (along with landscape photos taken by the author) is featured in the online literary magazine, Shape of a Box by Folded Word Press. She lives and writes in rural Pennsylvania, where she educates young minds as an English, History, and SAT tutor at a college preparatory high school. You can read more about Melanie on her website: www.melaniedfaith.com.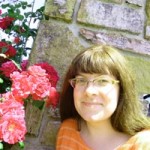 Melanie Faith