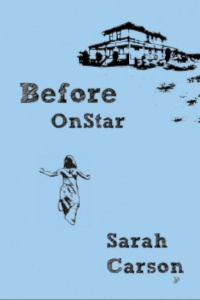 Before OnStar by Sarah Carson is a short collection of prose poems.
ISBN: 978-1-935847-00-7
---
"Every single poem in Before OnStar rattles around the corner like a firetruck on three wheels, siren blaring."
-Michael Dennis at Today's Book of Poetry
"Sarah Carson has an imaginative gift for transporting us within the nuances & netherworld of her hometown. I can't imagine a more dead-eye illumination of the region—told with incredible wit & a rough-minded passion. Many might steer you from the town itself, but missing out on Buick City would be a decidedly wrong turn. I will gladly enjoy returning to these pages—and often."
-Ben Hamper, author of Rivethead, on Sarah Carson's work
---
Sarah Carson was born and raised in Michigan but now lives in Chicago where she works at a church. Her poetry and short stories have appeared in Cream City Review, Columbia Poetry Review, Diagram, Guernica, and the Nashville Review, among others. She is also the author of three chapbooks and the full-length collections: Buick City (Mayapple Press) and Poems in which You Die (Bat Cat Press). She blogs at sarahamycarson.com.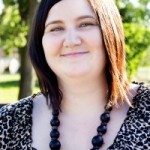 Sarah Carson